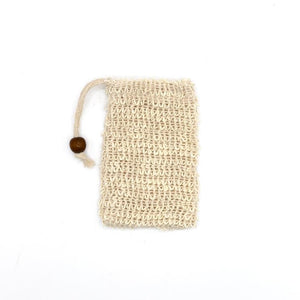 HOUSEEN
SOAP SAVER BAG
Regular price
$6.00
$0.00
Introducing our organic Ramie Soap Saver bag, your bar soap's new best friend... or to keep those soap scraps from going to a waste AND provides a gentle exfoliation that's just right.
Our Soap Saver Bag - is made from Ramie with a Cotton drawstring cord. It's the perfect size for most bars of soap and will extend their life with proper use. The mesh fabric is lightly exfoliating and maximizes the suds and aromatherapy of your bar soap.
To use: Slip soap (or soap scraps) inside saver bag, rub to engage lather and wash away. Hang to dry between washes.
Measures 5,5" x 3.75" (14 x 9,5cm)
WHAT IS RAMIE? Ramie (Boehmeria niveau) is made of natural fibers and is an everlasting kind of the Nettle family. Ramie is also called China grass, grass linen, grass cloth or China linen.
---
More from this collection